Dear WesleyNexus Colleague:
This past weekend we saw tens of thousands of people across this planet join together in expressing how important science is to their understanding of the world. Scientists of course were present, as were students engaged in the pursuit of careers in science, technology, engineering and mathematics.  But the march was for so many more than just those involved under the moniker STEM.  Teachers, business people, artists and persons of faith were out proclaiming the value of science and sending the message that support for science is everybody's business.  Literacy in the sciences is no longer an option.  WesleyNexus was present, walking in DC in the cold rain with thousands of others.  But a onetime event does not  accomplish anything and we at WesleyNexus will continue to invite all who are interested to join subsequent actions toward modifying policy decisions.  Here is the dilemma we face: our culture (our "way of life") is based on and permeated by fossil fuels. Every one of us who marched were wearing clothes made from oil, we came on planes and buses and automobiles fueled by oil, or on trains running on electricity generated by coal. The food we eat is often transported around the globe by freighters or planes burning oil. The roads we walked on Saturday were made out of oil. Putting together the hundreds of thousands of March participants, what was the carbon footprint of yesterday's event? How can we begin to change this? Perhaps all we can say is that we must, each of us, make our life decisions mindfully, each of us doing what we can, where we live, to modify lifestyles and mitigate the practical effects of decisions made by the institutions (churches) in which we participate. To borrow from John Wesley's well known phrase: we invite everyone to learn all the science they can, to connect their own lives to all the science they can, and to share with others all the science they can, for doing so can enrich their lives and the lives of those in their community.  For those who would like to see pictures from the Washington DC March, and also some fromConcord, NH, go to our website and click open the button on the March for Science. If others of you around the country have pictures that you want to share, please send them to wesleynexus@aol.com. Check back often as we will add these pictures as they are received.
We also encourage the same level of engagement with understanding religion in general and one's faith in particular.  Our newsletter this month is organized to help with this pursuit.  We have divided it into three sections: "Why It Matters and Where to Begin",   "What to Do Next?" and "Digging Deeper".  While we hope you will be interested in everything we present, this structure will allow us to organize our resources going forward in a way that will provide continuity from month to month.  Please let us know how it is working.
We continue to appreciate the collaborating groups and sponsors that helped us underwrite expenses for our February live-streamed event, especially The Clergy Letter Project and the Institute for Religion in an Age of Science, but also the several churches and individual's who have sent donations since January 1. Now our budget is in a state of recovery, so if you can manage a contribution, large or small, it will help us tremendously as we develop and present several additional programs during the year. WesleyNexus is a 501(c)(3) charitable, educational organization, and we will acknowledge all gifts from individuals for tax reporting purposes.
Please send us your pictures of the March for Science to WesleyNexus@aol.com.  When we receive them we will post them.
WesleyNexus, Inc.
24500 Fossen Road
Damascus, MD 20872
Thanks in advance for your support.
God Bless,
Rick, Maynard, and the rest of the
WesleyNexus Board of Directors
Dr. Roy Clouser to Speak in Bethesda May 19th
Bethesda United Methodist Church, 8300 Old Georgetown Road, Bethesda, MD 20814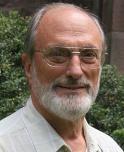 WesleyNexus is pleased to be able to co-sponsor a public presentation on May 19th that features Dr. Roy Clouser, professor of philosophy and religion (emeritus) at the College of New Jersey. Dr. Clouser holds an M.A. and Ph.D. from the University of Pennsylvania, and in 1997 won one of the Templeton Foundation awards for his course in science and religion. A popular lecturer, Dr. Clouser is well known to those of us the Washington DC section of the American Scientific Affiliation, and he will be speaking with the ASA group on Saturday evening May 20. He will also be meeting for a luncheon discussion with the science and religion group sponsored by the Washington Theological Consortium, and speaking on Sunday morning May 21 at the National Presbyterian Church in Washington DC, hosted by Dr. Paul Arveson. The WesleyNexus program on May 19th will be co-hosted by the Bethesda United Methodist Church, 8300 Old Georgetown Road, Bethesda, MD 20814, where the Rev Jenny Cannon serves as Pastor. This congregation has a regular discussion class each Sunday morning, chaired by Dr. Donald Ross, and includes a number of WesleyNexus participants. The topic for Dr. Clouser on May 19 is "How Do we Talk about Genesis in the 21st Century?" Stay in touch on the WesleyNexus website for more details as the date approaches.
Entering and Leaving This World:  The Ethics and Law of Birth and Death in a Jewish State With Dr Noam Zohar
April 30, 2017

Renowned Israeli bioethicist Professor Noam Zohar will guide us through the unique set of legal and ethical rules and practices in Israel governing medical interventions before conception through birth and again as death approaches. Although the state of Israel is formally a secular democracy, Jewish religious tradition deeply informs Israeli law and bioethics touching upon the sanctity of human life: fertility assistance and stopping artificial respiration, for example. In this presentation, Professor Zohar will explore the seemingly discordant components of these rules and practices in light of their roots in Jewish religious teachings, which he argues resolve the apparent paradoxes. In conclusion, he will also ask to what extent those religious teachings are consistent with the values and institutions of a liberal, democratic state. Please join us for the discussion of this exciting, sometimes controversial, topic.
Event #1
Tifereth Israel Congregation
7701 16th St NW, Washington, DC
Light Breakfast 10:00 AM, Lecture 10:30 AM
Event #2
Beth Sholom Congregation
11825 Seven Locks Rd, Potomac, MD
Refreshments 5:45 PM, Lecture 6:15 PM
Why it Matters and Where to Begin:
Mayam Bialik on Faith and Science
This video is from Mayim Bialik, Star of the "Big Bang Theory" and PhD in Neuroscience from UCLA. She describes how and why she can be both a scientist and a person of faith.  She states "I'm discussing how I can be both a scientist and a person who participates in a religious life, and how both make me who I am. I also discuss what God is and what God isn't in a way that makes for a deeper love of the scientific world. Sounds impossible? It's not! Check it out!"
Please find this video here.
Dialogue on Science, Ethics, and Religion (DOSER)
American Association for the Advancement of Science (AAAS)

AAAS was a sponsor of the March for Science and is the largest scientific organization in the world.  Their DOSER program has been promoting engagement between science and faith since 1995.  The videos listed below represent a number of recent DOSER programs including the most recent lecture in December, 2016.
AAAS videos on Science and Faith
https://www.aaas.org/page/doser-video
Including
2016 Holiday Lecture: Advancing Together: Cooperation and Creativity in Human Evolution
2016 Science for Seminaries Educational Film Series: Science: The Wide Angle
2016 AAAS Annual Meeting: Biodiversity, Scientist, and Religious Communities: Conservation Through Collaboration
2015 Holiday Lecture: The Art of Science and Spirit
2015 National Conference: Perceptions: Science and Religious Communties
2015 AAAS Annual Meeting: The Human Microbiome: Implications of The Microcosm Within Us
What to do Next?
Caretakers of God's Creation Conference

April 28, 2017
Friday, April 28, 2017, 8am-9pm
Mt. Olivet United Methodist Church
1500 North Glebe Rd. Arlington, VA 22207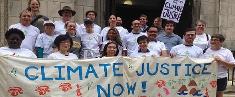 "The 10th Annual United Methodist Caretakers of God's Creation Conference will be held in the Washington DC area this year to complement the National People's Climate Justice March on April 29.
The conference will be a day of inspiration, education and preparation. It will begin with worship, including a message of hope brought by United Methodist Bishop C. Joseph Sprague, will include major addresses by Rev. Fletcher Harper, Rev. Jenny Phillips, and will conclude with worship and communion with sermons by Bill McKibben and Michelle Roberts. See the full planned schedule below.  Attendees and friends are encouraged to join the People's Climate Movement March on Saturday; detailed instructions about gathering to march together will be provided once the route is announced."
Click here for more information:https://www.umccreationcare.org/events
Also see the National People's Climate Justice March on April 29 here: https://peoplesclimate.org/
Religious Audiences and the Topic of Evolution: Lessons from the Classroom (Panel Discussion)Smithsonian Museum

National Museum of Natural History
April 30, 2017 – 3:00pm to 4:30pm
Q?rius Theater, Ground Floor,
National Museum of Natural History
"Dr. Jamie Jensen (link is external), Associate Professor of Biology at Brigham Young University will discuss the intersection of faith and science in the undergraduate classroom. She will give an overview of the current state of major religious groups on the acceptance of evolution and then offer a 30-year longitudinal view of the transition toward higher acceptance amongst members of the Church of Jesus Christ of Latter-day Saints (i.e., the'Mormons'). Jensen will describe a classroom intervention geared toward offering students a 'road to reconciliation' between science and religion, and show its dramatic effects on students' acceptance of evolution amongst highly religious Christian students".
Moderator: Dr. Connie Bertka, Science and Society Resources
Panelists:
Dr. Betty W. Holley, Payne Theological Seminary
Dr. Wes McCoy, North Cobb High School (retired)
Dr. Lee Meadows, University of Alabama at Birmingham
Dr. Briana Pobiner, Smithsonian's Human Origins Program
Click here for more information.
The Chautauqua Institution 2017 Programs
"The Chautauqua Institution is a not-for-profit, 750-acre community on Chautauqua Lake in southwestern New York State, where approximately 7,500 persons are in residence on any day during a nine-week season, and a total of over 100,000 attend scheduled public events.
Chautauqua is dedicated to the exploration of the best in human values and the enrichment of life through a program that explores the important religious, social and political issues of our times; stimulates provocative, thoughtful involvement of individuals and families in creative response to such issues; and promotes excellence and creativity in the appreciation, performance and teaching of the arts."
You can find more information about Chautauqua here.
A recent article in the NY Times can be found here.
Reminder: IRAS Summer Conference, June 24 – July 1, on Star Island

Soon it will be time for the IRAS summer conference on Star Island. We don't want you to miss out: The "Wicked Problem" of Climate Change: What is it doing to us and for us The 63rd annual Summer Conference in 2017 is organized in collaboration with the Parliament of the World's Religions. It should be an enlightening and enriching program you will not want to miss, and as a WesleyNexus participant, you will qualify for a 30% discount on registration. Below you will find a brief description of the conference and speakers. For more information about the program, speakers and Star Island, please visit this new website specifically for our conference – 2017 IRAS Conference Website. As always, you can also find information on the IRAS website.
Climate change is a "wicked problem" with causes and consequences in economic, ecological, ethical, and technological realms. As climate change continues to alter our planet, how can we use this monumental change as an opportunity for societal and spiritual transformation? What is the way forward? We must confront climate change as a planetary community. It affects every institution, society, public policy, culture and ecosystem into the foreseeable future. Every possible course of action intertwines with issues of international and intra-societal economic and social justice.  Climate change is a multi-generational, transnational "wicked problem" with no single, simple solution.
If you would like a paper registration form visit Star Island's website for instructions – Star Island Registration.
If you have questions about registration, please reach out to our Registrar, Marion Griswold, at mbgriswold@yahoo.com.
Digging Deeper:
Ecumenical Roundtable on Science, Technology and the Church
The Lutheran Center
Friday, April 28, 2017, 7:00 PM, Augsburg room,
8765 West Higgins Road, Chicago, Illinois


Please RSVP to heather.dean@elca.org
WHAT THE HECK IS CRISPR* & WHY IT MATTERS: A QUICK REVIEW
Dr. Gayle Woloschak, is a professor of Radiation Oncology at Northwestern University in Chicago and adjunct professor of Religion and Science at the Lutheran School of Theology Chicago (LSTC), and at Pittsburgh Theological Seminary. She holds a Ph.D. in Biomedical Sciences from the University of Toledo (Medical College of Ohio), and a D.Min. in Eastern Christian Studies from Pittsburgh Theological Seminary.
CHRIST THE HEALER AND THE AGE OF BIOLOGICAL MANIPULATION

The Rev. Dr. Barbara Rossing, is a professor of New Testament at LSTC, where she has taught since 1994. She loves to teach and preach about the Bible, including
the Bible's role in public life. An avid environmentalist, Rossing is involved with environmental initiatives at the seminary. Rossing holds a B.A. degree from Carleton College, M.Div. from Yale University Divinity School, and Th.D. from Harvard University.
The flyer can be found here: http://www.wesnex.org/EcumenicalRoundtableFlyer20172.pdf
Go to the website here: http://ecumenicalroundtable.com/
Is AI a Threat to Christianity? By Jonathan Merritt

Jonathan Merritt is a contributing writer for The Atlantic and a senior columnist for Religion News Service. He is the author of Jesus Is Better Than You Imagined and A Faith of Our Own: Following Jesus Beyond the Culture Wars. In this Atlantic Magazine article, the author addresses the relationship between artificial intelligence and faith. Is technology on the side of Christian hope or a threat to our spiritual lives?  How should we respond to its presence in the midst of our lives?  We better start asking questions because, quoting Kevin Kelly, a co-founder of Wired magazine and the author of The Inevitable: Understanding the 12 Technological Forces That Will Shape Our Future, "AI is already here, it's real, it's quickening.  I think the formula for the next 10,000 start-ups is to take something that already exists and add AI to it.  If AI is autonomous, then we should encourage it to participate in Christ's redemptive purposes in the world."
https://www.theatlantic.com/technology/archive/2017/02/artificial-intelligence-christianity/515463/