Dear WesleyNexus Colleague:
If there is one word that could summarize this month's newsletter, it is "NEW"! In this issue, we highlight several new developments.
First, WesleyNexus is thrilled to launch its new website! You'll find us living at the same address, http://wesnex.org, but with a fresh, new look. Our new site will continue to highlight our monthly newsletter and upcoming events in the faith-and-science dialogue. The current newsletter will always be front and center on our site.  You also can find archives of all our newsletters, going back to 2010. There are several useful resources, including a helpful section on the relationship between science and the Wesleyan tradition. In "About Us" you can learn more about our mission and vision. If you have a resource, event, book or video recommendation, or other newsworthy item you'd like to share on our website, please let us know. You can still reach us at WesleyNexus@aol.com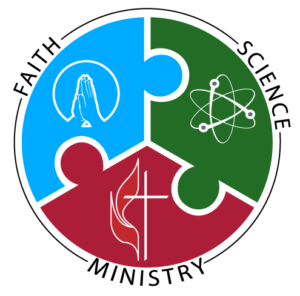 Second, we are pleased to announce two upcoming programs. Bishop's Convocation on Faith, Science, & Ministry. It will be the first time that a United Methodist bishop's convocation will focus on the relationship between faith and science as it pertains to the mission and ministry of the church. The event will be sponsored by the Fox Endowment and the Virginia United Methodist Foundation.
On February 11th, WesleyNexus will host its 2018 Evolution Weekend program, "Faith & Science on the Frontier of Pain: Confronting the Opioid Crisis." We will explore the societal challenge of opioid addiction and what role the church can play in communities facing this challenge. As in recent years past, we plan for the event to take place at the Baltimore-Washington Conference Center and be live-streamed to participants worldwide. Stay tuned for details.
Third, WesleyNexus will give a number of presentations as part of Leadership Days in the the Baltimore-Washington Conference of the United Methodist Church. The first of these is scheduled for March 17 in Hagerstown, Maryland at the Otterbein United Methodist Church, and will feature JD Stillwater speaking on the topic "One Song: The Science of Unity." Other events will also take place in March.
Lastly, as you plan your end-of-year giving, we ask you to consider supporting the work of WesleyNexus. WesleyNexus is an all-volunteer organization. Every contribution directly supports our website and the programs we host to promote dialogue on science and religion in the Wesleyan tradition. Our end-of-year goal is to raise $2,700 that will underwrite our upcoming Evolution Weekend program and other initiatives. Our 2018 program will focus the societal challenge of opioid addiction.  We think that WesleyNexus will be able to bring a unique perspective on this issue, equipping the ministry of local churches with sound science on opioid addiction.  Your support makes this work possible! To those who have already contributed, we thank you.  To those who have yet to contribute, we hope you will consider helping us meet our goal.  WesleyNexus is a 501(c)(3) charitable, educational organization, and we will acknowledge all gifts from individuals for tax reporting purposes. Please click here to make a donation.
Thanks for your support and for being on this journey with us.
God Bless,
Rick, Maynard, and the rest of the WesleyNexus Board of Directors